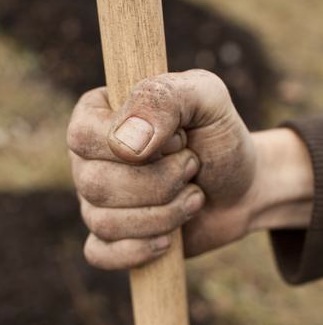 If it were only that simple, but this is a good way to start. Again this year, Lawrence Central Rotary is selling wreaths and holiday decorations from Lynch Creek Farms and all the profits from the sales are going to the Rotary Foundation.
The Rotary Foundation transforms these funds into projects that change lives both close to home and around the world. As the charitable arm of Rotary, the Foundation taps into a global network of Rotarians who invest their time, money, and expertise into Rotary's priorities, such as eradicating polio and promoting peace. Rotary Foundation grants empower Rotarians locally and worldwide to approach challenges such as poverty, illiteracy, and malnutrition with sustainable solutions that leave a lasting impact.
You can contact any of our members to purchase in person, wreaths are $39.95 and $10 of each sale goes to the Rotary Foundation helping make the world a better place.
But there's even an easier way! You can purchase a broader array of holiday decorations online by using this website. http://bit.ly/LCRWreath13 – It will direct you to the Lynch Creek Website and 25% of your purchase will come back to Lawrence Central Rotary to help locally and globally uniting for the common good.
Lawrence Central Rotary is proud to do our part locally and we encourage you to help us!