Rotary District 5710 Governor John Donovan was full of praise for Lawrence Central Rotary when he spoke to the club on October 28. "You have the best website in the district.  You are on the upswing in most areas, your membership is trending up. You are a powerful presence in the community. "
Donovan said he  sees Rotary as not only  a force in local communities but as a Gift To The World, which is the theme of his year as DG.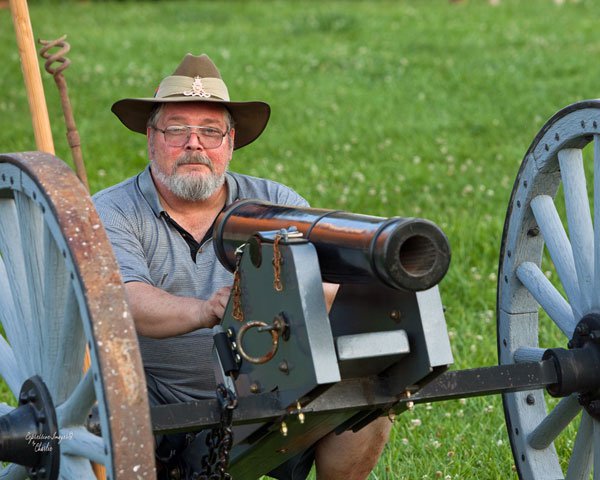 On a personal level the Leavenworth Rotarian said "being District Governor is an amazing job," detailing his year of visits to the 45 clubs in his district.  He tries to balance his role with living on a former dairy farm outside of Easton, KS, where he and his wife keep horses and raise angora goats, peafowl, Bourbon Red turkeys, ducks, chickens, guineas and are staff for five dogs and nine cats. Being a former military science professor and artillery afficianado, there is also cannon in his front yard.
His enthusiasm for Rotary showed when he said he believes Rotary International should be in contention for the Nobel Prize for eliminating polio and for the current finding that the labs built  around the world to track polio have also been able to make early detection of the Ebola virus and recently halted an outbreak.
He briefly outlined Rotary's history and highpoints, from its beginning in the early 20th century, to its becoming international,  developing the Rotary Foundation, admitting women and adopting the 4-way test.
His philosophy is that Rotary should be  a vital part of its members' lives.
"I want to be interesting and I want Rotary to be interesting. I want Rotarians to have fun, be daring, do something new and act, following the 4-way test which is what Rotary is all about."